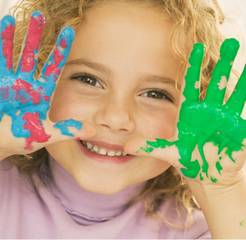 Open Door
At Small Wonders, we support an "Open Door" policy and we are delighted to have family members participate in our program. Parents/Guardians are welcome to visit the program any time during regular program hours. Open Door Policy does not mean the doors will be unlocked. For the safety and protection of the children, external doors will be kept locked at all times. Our team will always do their best to speak with parents/guardians. Since staff days are devoted to caring for children, it is usually not feasible to have a long discussion during regular program hours. If a situation requires a longer discussion, kindly arrange for an appointment.
Non-Discrimination
At Small Wonders, equal educational opportunities are available for all children, without regard to race, color, creed, national origin, gender, age, ethnicity, religion, disability, or parent/provider political beliefs, marital status, sexual orientation or special needs, or any other consideration made unlawful by federal, state or local laws. Educational programs are designed to meet the varying needs of all students.
Opportunities
Small Wonders believes that children of all ability levels are entitled to the same opportunities for participation, acceptance and belonging in child care. We will make every reasonable accommodation to encourage full and active participation of all children in our program based on his/her individual capabilities and needs.